Shopping in and around Kingston upon Thames
Getting to Kingston upon Thames Plan your journey using www.journeyplanner.tfl.gov.uk
Check car parks at www.ncp.co.uk
Also see Kingston First's interactive map at www.kingstonfirst.co.uk

Cass Art www.cassart.co.uk
Clarence Street Kingston KT1 1QY
Cass Art Kingston will provide all of your favourite creative and artist materials. Great brands from Michael Harding and Winsor & Newton to Liquitex, ProMarker, Daler Rowney and many more, will be available at our guaranteed lowest prices. You'll also find the amazing new Cass Kids space which includes much-loved creative activities  from the likes of Marion Deuchars (of 'Let's Make Some Great Art' fame) to brands like Djeco, Seedling and Galt as well as books and hundreds of other gift ideas. With Greatly experience staff, Cass Art is a definite must for all types of artists, from beginners to experienced artists. Cass Art sells a wide variety of art materials for all ages, whether you're 5 or 95.'

Longdan Express www.longdan.co.uk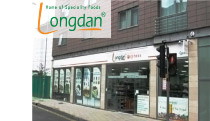 A New Taste of the Orient. With a product pool of over 6000 authentic products, Longdan is the quintessential home of all your Oriental Speciality needs. Open seven days a week. Wide range of ambient, chilled, frozen and non-food products. Best quality exotic foods available at your doorstep.


Visit our shop at 17 Wood Street, Kingston upon Thames. Tel: 020 8546 1911 Email: info@longdan.co.uk



Aobaba www.aobaba.co.uk
Aobaba offers the highest quality of Bubble Tea experience, along with specialist range of Southeast Asian cuisine of Vietnamese Baguettes, Vietnamese Beef Noodles, Miso Soup, Blended Ice, Crushed Ice with Boba and a wide range of confectionery. Open seven days a week.
Visit us at 17 Wood Street, Kingston upon Thames. Tel: 020 8546 9146 Email: info@aobaba.com


CELEBRATE LIFE'S UNFORGETTABLE MOMENTS WITH PANDORA

Unit G28 The Bentall Centre Wood Street Kingston Surrey KT1 1TR www.pandora.net Every girl loves to sparkle in her own individual way and Danish jewellery brand PANDORA's philosophy celebrates our desire to be unique.Its store in Kingston- Upon- Thames offers a beautiful array of jewellery including PANDORA's signature charm bracelet which makes the most extraordinary gift. Thousands of exquisite and individually handcrafted charms are available to adorn it, in sterling silver and 14-carat gold, meaning no two beads or bracelets are ever the same. There is a bead for every special occasion or celebration and our Bluewater staff will be delighted to advise you on that perfect gift. Choose from stunning diamond-encrusted charms, Murano glass beads, a little suitcase to remember an exotic holiday, a plump heart for your loved-one, or a beautifully decorated cake to celebrate a child's first birthday. The Kingston PANDORA store offers something unique and bespoke for every woman. With thousands of charms to choose from its no wonder that PANDORA jewellery is the world's largest jewellery manufacturer selling a piece from its collections every second somewhere in the world.


Kingston's Markets
Kingston's Ancient Market
Situated in the heart of Kingston, close to the river, this is open 6 days a week, Monday - Saturday from 9am - 5pm selling fresh fruit, vegetables, fish, clothing and pet supplies plus much much more! Towards Christmas time there are festive stalls offering great gift ideas and look out for the French markets which are held here. They are proving to be very popular selling everything French from wine and cheese to pates and lace.
Monday Morning Market
Held on the Cattle Market car park off Fairfield North every Monday including bank holidays (except Christmas) from 8 am - 2pm. The Monday Morning Market sells everything from fashion and tools to food and plants.
Kingston Antiques Market
Open 7 days a week. 29-31 London Rd. Kingston. Phone 0208 549 2004.
The shop lists below are subject to change. This represents about 60% of the shops in Kingston town centre. There are also other shops, arcades and streets with a mixture of independents and chains. For more information visit Kingston First.
Clarence St (main pedestrian shopping street)(subject to change - always check with shop's site before travelling)
List updated 01/11/11 Google Map

Crabtree & Evelyn

Burton

River Island

Phones 4U

John Lewis

Dorothy Perkins

The North Face

Chelsea FC

Barclays Bank

M&S

Bodyshop

Starbucks

Ernest Jones

Oasis

Vodaphone

Uni Qlo

Boss Hugo Boss

3 Store

Clarks

Jessops

Jane Norman

Top Shop

M&S men and homes

Pizza Hut

Gap

Wallis

Pumpkin Patch

HSBC

H Samuel

Cotswolds

Game

Wilkinson's

Monsoon

T Mobile

Thorntons

Virgin Media

Carphone Warehouse

Superdrug

Pumpkin Patch

Office

Optical Express

Jacobs

Lloyds Bank

H Samuel

Russell & Bromley

Bank

French Connection

LK Bennett

See any errors or out of date information? Please email us
Shops in Market Place Kingston (subject to change- always check with shop's site before travelling)
List updated 7/11/11 Google Map
Accessorize

Jack Wills

Pia
Benetton
Jane Jordan

Patisserie Valerie

Carphone Warehouse
JD Sports
O2

Cath Kidston

JoJo Maman Bebe

Radleys
Chelsea Building Society

Jo Malone

Reis

Clas Ohlson

Kaleido (jewelers)

Rohan

Comptoir Des Cotonniers

Kuoni

Ryman

Cornwall Pasty Shop

Jones
Scribbles

Costa Coffee

Kew (clothes shop)

Sweaty Betty

Druid's Head (pub)

Lakeland

The White Company

East

Laura Ashley (interiors)

Timpsons (shoe repairs etc)

Edinburgh Woolen Mills

Links (jewellery)

Toni & Guy

Entertainer

Lipsy

White Stuff

Ernest Jones

Local Hero

Fired Earth

L'Occitane

Freestyle (interiors)

Lush

Food for Thought Health Foods

Millets

Greggs

Modern Touch Nails

Halfords

Molten Brown

Head Quarters (Hairdressers)

Natwest

Hobbs

Next

Hotel Chocolat
Orange
In the Griffin Centre: Hands Music, Ingram's Hearing Aid Centre, Chez Lalee Mexican Restaurant, Strada Restaurant, Cammasan Restaurant
See any errors or out of date information? Please email us
Shops on Fife Rd (subject to change- subject to change- always check with shop's site before travelling)
List updated 9/4/09 Google Map
Oasis (clothing)
PC World
Reel Time (entertainment)
Montezumas (Chocolate and cafe)
Pullingers Art Shop (supplies)
Antony James (Jeweller)
The Framing Company
Vans (Shoes)
Stone (cafe)
Pie3 (clothing)
Partica (the party shop)
Puccinos (Cafe)
Past Times
Wesley (books music)
Horrocks & Boyd (opticians)
Artisan Fine Art
Panasonic
Seven Oaks Sound & Vision
Pie6 (clothing)
Sony Centre
Leaders (property agent)
Natterjacks (clothing)
Bang & Olufson
Flight Centre
Sports World
Games Workshop
Monty's Nepalese Restaurant
M&S
Josh & John (hairdressers)Charlie Brows Walk in Eyelash and
Eyebrow Bar
Rapido Dry Cleaners & Tailors
See any errors or out of date information? Please email us
Shops on Castle St (subject to change- always check with shop's site before travelling)
List updated 9/4/11 Google Map
Two Seasons Snow & Surf (clothing)
FARA
William Hill
The Place (Hair Salon)
Cafe La Cigale
Clocks (Deli sandwiches)
Corleone (Cafe)
Bead Time
Starbucks
Eden Book Makers
Coral
Kristal Digital Centre
The Money Shop
Northern Rock
PDC Copy Print
La Fiesta Cafe
Sasheka (clothing)
STA Travel
G&E Jewellery
Oxfam
See any errors or out of date information? Please email us
Shops on Eden St (subject to change- always check with shop's site before travelling)
List updated 11/4/09 Google Map
Reed
Alliance & Leicester
Spuds Takewaway
Brook St
Game
Skipton
Eden Kebabs
William Hill
Specsavers
Barclays
K (fashion)
Metropolis Hair
HSBC
Nationwide
Banquet Records
Jacks of London
Halifax
Primark
Multiyork (furniture)
Hidden Hearing
Moss (menswear)
Heals
Waterstones (Uni)
Royal Fishbar
Acuherbs & Reflexology
Cancer Research
Zizi
Abbey
Dwell
Model Zone
Cheltenham & Gloucester
Sharps,Dolphin, Moben
Coffee Break
McDonalds
Kingston Tools
Maplin
See any errors or out of date information? Please email us
Shops
Staggerin www.staggerin.com

Fancy dress to impress. A stomping ground for the cool, kitsch and crazy! With over 4000 products to add flavour to your party Staggerin', Buy online or visit local shops at 56 Surbiton Road, Kingston, Surrey, KT1 2HT and Twickenham: Staggerin', 40b Heath Road, Twickenham, Middlesex, TW1 4BZ

Ham Greengrocer
Fresh fruit and vegetables.
4 Ashburnham Rd
Richmond
TW10 7NF
Tel:02089404338
Free delivery of fruit, vegetables,eggs and bread.


AlleyCatzwww.alleycatz.co.uk
AlleyCatz is a school uniform & sports wear retailer for Kids. AlleyCatz supplies a number of leading schools in Surrey, offering personalised school uniform/ bags and sportswear. We stock leading brands in Children's sportswear- rugby body armour, base layers, scrum caps, mouth guards, rugby/ football boots & trainers, shin pads, cricket trousers, hats & shirts- as well as a huge variety of sports & school bags, swimwear (inc. rash vests/ sail shoes) & towels. AlleyCatz can personalise each individual item using printing & embroidery to stop them going astray! We also supply 'dishwasher & microwave proof' sticky personalised labels, shoe labels & woven name tapes for other items. AlleyCatz also offers personalised stationery kits (pens, pencils, glue sticks, erasers, sharpeners & scissors)- everything kids need to start the new academic year well equipped!
AlleyCatz Corporate supplies embroidered & printed polo shirts, sweatshirts, track suits & fleeces for sports or business use.
16 Thorkhill Road, Thames Ditton, Surrey KT7 0UE Tel/ Fax; 0845 601 6535
Bizzi B's
Bizzi B's is a South African shop selling biltong, droewors, boerewors and game biltong made by world renowned Richard Bailey.
The shop also sells numerous other well-loved South African products as well as providing a taste of South African hospitality to the hundreds of Southern Africans in the area. Bizzi B's now has an online shop. See the website for details.
Call: 020 8546 3202
61 Surbiton Road

Planet Television UK & Ireland www.planet-television.comPreserve your favourite family videos, cine-films, slides, records and audio tapes. We expertly transfer to digital formats (CD and DVD) to preserve your precious memories forever - before it's too late! Rates from £13.99, discounts for students and OAP's. We also have Video Editing, VHS, CD & DVD Duplication and Standards Conversion(USA & European)facilities, and make tailor-made Promotional & Training programs. Planet T.V is close to Kingston rail and bus stations. Call Jay or Roy for friendly help and advice. Phone - 020 8974 6050
1st & 2nd Floors
11 Castle Street
Kingston upon Thames
Surrey
KT1 1ST

The Extra Special Tile Company

With all the tile warehouses around it is great to find a shop like this which offers a huge range of tiles along with great service and lots of good advice. They have floor, bathroom and kitchen tiles.
You can browse if that's what you want or they will give you all the advice you need from design, usage and how to apply them .
This is an Aladdin's cave for anyone looking for something a bit different. And if you think that the bigger the warehouse the cheaper the tiles, think again. If you are about to tile your shower or revamp your kitchen you can't afford to miss this place. There are also branches at Cheam, Sutton, Reigate and Shirley. The Kingston branch is the branch which has been nominated by its customers.
4-5 Dollary Parade, Kingston Rd, Kingston, Surrey,. KT1 3PD
Call: 020 8547 2002 (parking available)
Fun Learning
If you have children you owe it to them to visit this shop. Kingston-online gets lots of customer recommendations for Fun Learning. They have an amazing range of kid's products - everything with a learning focus. The staff have an incredible knowledge of the products they stock and how they work with the educational key stages. They are always very helpful and answer your questions fully and with amazing patience considering how busy the shop is. A great shop with the highest levels of customer service of any shop in the Bentall Centre. Fun Learning regularly holds Drop-in activities on Saturdays, which are free of charge, please call 020 8974 8900 for details.

Fun learning is on the 2nd floor of the Bentall Centre in Kingston. Tel: 020 8974 8900 or e-mail them at kingston@funlearning.biz
Food for Thought
Whole food shop with a substantial range of organic food. Also books, health care, natural cosmetics and knowledgeable advice if you need it. Open Mon- Sat 9.00am-5.30pm. 38, Market Place, Kingston
Ham Parade Stationers
For nearly 35 years Ham Parade Stationers has been serving the people of Ham and Kingston. Cards for all occasions printing, books, gifts, balloon's and party decorations. Anything that is not in stock can normally be ordered and ready in 24 hours.
A warm and friendly service awaits you at 313 Richmond Road, Kingston-upon-Thames, Surrey KT2
Phone: 020 8546 8171.
Simone Kaywww.stainedglass-artists.co.uk
It's off the beaten track and well worth seeking out. They specialise in amazing hand crafted stained glass gifts, jewellery, mosaics, windows and even pet portraiture. Their work is in growing demand having worked on projects at St Anne's Kingston Hill and Hurley Cross School in New Malden.
The shop is full of great gift ideas but if you're after something special call in for a chat. A very rough guide to having your own window made up is around £75 per square foot- add 10% for materials and around £40 for expert and careful installation. You can find Simone Kay at 2 Fairfield Corner, Hawks Rd. Kingston: Phone 020 8287 7743

Kingston Museum Shopwww.kingston.gov.uk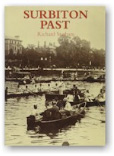 Kingston Museum have around 35 books about Kingston and the local area on sale on their website. Click below to order books online.
Kingston Museum, Wheatfield Way, KT1 2PS. Phone: 020 8546 5386.


The Apple Storewww.apple.com/uk/retail
The hands-on Apple Store experience provides visitors with a chance to test-drive Apple's entire product line including the critically acclaimed iMac® and MacBook™ featuring Intel processors, a built-in iSight™ camera and the breakthrough Front Row media experience. Customers can also visit the Genius Bar for free, face-to-face technical support and The Studio where Creatives are on hand to help with creative projects from retouching photos to making professional quality movies.
The Bentall Centre Wood Street Kingston upon Thames KT1 1TR 0208 213 2020


Surbiton Natural Health Centre
The shop stocks a superb range of well known and not so well known health products. It has a mini supermarket of whole foods and organic produce .Also alternative and complementary health services. Alexander Technique, Hypnotherapy, homeopathy, chiropody, herbal medicine, massage, aromatherapy and reflexology, nutritional medicine, osteopathy, Shiatsu, sports massage can all be booked at realistic prices.
14 Claremont Rd Surbiton. Phone: 020 8399 2772.
Monday to Friday 9am to 7pm and on Saturday 9am -6pm
"I do"
I Do is the first shop which offers tailor made wedding dresses, tiaras and accessories. Their creations are stunning and fine beadwork is a specialty at "I do". They have created costumes for theatrical productions but they are making a name for themselves with their spectacular wedding gown designs and unusual, intricate detailing. If you are planning your wedding and think you deserve something very special you should pop in and talk to them. You'll be surprised by the reasonable prices.
Phone 020 8974 9838.
Ram Passage, High St, Kingston upon Thames
Calico Fabricswww.calicofabrics.co.uk
is an independent retail business primarily specialising in dress fabrics, but are equally adept at supplying fabrics such as "Unbleached Calico", Linen, Silk, Wool, Velvet and fabrics in general for "re-enactments", photography and stage. They have clocked up 21 years (15 years here at Kingston) with the simple aim of offering quality fabrics at affordable prices. Since those early days Calico has attracted several editorials including Homes & Gardens, and Vogue Pattern Magazine. They have been featured in their suggested fabrics section. This in turn has attracted a very healthy mail bag with many enquiries, not just from every corner of Britain, but also from avid sewers overseas.
Ram Passage, High St, Kingston upon Thames


Surbiton Art and Sugarcraftwww.surbitonart.co.uk
Cake Decorators and Sugarcraft Hobiest' centre (over 5000 product) as well as complete range of Artists' materials
140 Hook Road, Surbiton KT6 5BZ

Call: 020 8391 4664


Rapido Dry Cleaners & Tailors
Privately owned family business with several years experience in clothing care & tailoring. We offer a professional & polite service with the highest quality. We also provide Dry Cleaning & Tailoring services many Men & Women fashion shops in Kingston town center and quality is our 1st priority.
66 Fife Road, Kingston, KT1 1SP

Call: 020 8288 0850

Goldrecyclingcentre.com www.goldrecyclingcentre.com
The goldrecyclingcentre.com operates from the Antony James Jewellers in Kingston which has been established for over 30 years. We buy unwanted gold or platinum jewellery online or over the counter in Kingston. You can sell gold or unwanted jewellery online via our website. Calculate the value of your gold with the online gold calculator. We guarantee a gold value without any deductions – free valuation, free postage, free service for online sales. We supply our sell gold package with free royal mail special delivery.
EMAIL: enquiries@goldrecyclingcentre.com Tel. 0208 546 6305
Sugar www.cakebysugar.com
Cake design 07854 200750


re:fresh books & christian resources www.refreshbooks.co.uk
Small Retailer of the Year 2006, runner-up in 2009 23 The Broadway, Tolworth, KT6 7DJ 020 8390 5400 Bibles, Christian books, greeting cards, gifts, children's books, Christian music and DVDs. Re:fresh has Kingston's largest stock of Bibles in different translations and formats, with staff who can guide you in your selection. Books for people exploring the Christian faith; books dealing with life issues such as marriage, parenting, bereavement, money issues and much more; Bible commentaries, study books and teaching aids; Christian biographies; Christian fiction; dedicated children's corner with a wide range of books for children. Quality greeting cards for all occasions; Willow Tree, Runnymede and other quality gift items; large stocks of contemporary and traditional Christian music. CBC "Small Retailer of the Year" 2006, runner-up in 2009. See our website or visit the shop at 23 Tolworth Broadway. Tel: 020 8390 5400.
Seriously Sofas www.seriouslysofas.co.uk
Independent retail specialists of UK and European sofas, sofa beds, corner & modular units and chairs.Seriously Sofas,
Crown Arcade, Union Street, Kingston upon Thames, Surrey, KT1 1RP
Shop 020 8549 1233
Main shops
Bentallswww.bentalls.co.uk
Wood Street, Kingston Upon Thames, Surrey, KT1 1TX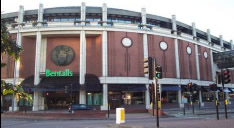 Bentalls is a premium department store, established since 1867. Now a division of Fenwick Ltd. Featuring fabulous brands such as Dolce and Gabbana, Missoni Home, Nicole Farhi and DKNY plus many more. Visit Menswear, Womenswear, Childrenswear, Cosmetics and Home departments for a vibrant shopping experience.
Call: 020 8546 1001


John Lewiswww.johnlewis.com/kingston


Open seven days a week. Half a million lines under one roof, from Apple Macs to zips. Free fashion, furnishing and nursery advice. Fitted kitchen and carpets service. Large electrical department offering free 2-year guarantee. Wedding Gift list available. Customer collection point and free delivery over a wide area.
Wood Street, Kingston-upon-Thames KT1 1TE. Call 02085473000

Vom Fass at Bentalls
Over 100 exquisite vinegars,oils,wines,liqueurs and spirits straight from the cask.
We personalise & gift wrap your bottle.
Parties,Group Events, Corporate gift solutions.
Any product in any quantity fresh from the producer to suit every budget.
Return to us to refill your bottle.
Vom Fass at Bentalls lower ground floor Wood street Kingston upon thames tel:
0208 5461001 ext: 6035 email kingston@vomfassfranchise.com
Shopping centres
The Bentall Centrewww.thebentallcentre-shopping.com
For latest the information, promotions and opening times, visit the Bentall Centre website. Stores are opening and closing so check with Bentalls' own site before you travel.

Accessories
Books, Cards News
Toys
Bath & Body Works
Body Shop
Circa
Claire's Accessories
Talbots
Tie Rack
Clinton Cards
Paperchase
W H Smith
Waterstones
Bear Factory
Fun Learning
Lego
Natural World
The Disney Store
The Early Learning Centre
World of Children Crèche
Bentall's Department Store
Electrical Goods & Phones
Gifts
Footwear
Game
HMV
O2
Phones 4 u
Silverscreen
Sony Centre Connect
The Link
The Orange Shop

Muji
Sofa Workshop
Swarovski
The London Bedding Company
The Pier
Whittard of Chelsea
Aldo
Dune
Faith
Shoon
Sole Trader
Timpson (Repairs)
Jewellery
Women's Wear
Men's Wear
Claire's Accessories
Fraser Hart
Leslie Davis
Swag
Toko
Aftershock
Bank Fashion
Bay Trading
La Senza
New Look
Pie 5
Pie Woman
Talbots


Zara
Tie Rack
Austin Reed
Esprit
Levi's
mk one
Republic

Baron jon
Suits You (Youngs Hire)
The Officers Club
Tie Rack
Children's Wear
Health & Beauty
Restaurants/Food
Baby Gap
Gap Kids
Mothercare
Aroma Secrets
Boots Health & Beauty
Crabtree & Evelyn
David Clulow (Optika)
Hair Associates
Millennium Health Foods
Supercuts
Vision Express
Cadenza
Café Giardino
Caffè Nero
Costa Coffee
Encore Café
Krispy Kreme Doughnuts
McDonalds
Millie's Cookies
Starbucks
TGI Friday's
Sports & outdoor
Travel
Children's Facilities
All:sports
Hargreaves Intersport


British Airways Travel Shop
Steads (Luggage)
Creche