Kingston upon Thames business and leisure listings and links

6 December - 4 January 2014 Thames Valley Art Society
Kingston Museum is pleased to see one of the oldest art societies in the Kingston area, Thames Valley Art Society,  returning to the Museum, where they have held exhibitions since 1906.Here you will find an exciting collection of new paintings by local artists, both professional and amateur, with a rich variety of style, colour and texture.  Lucina Della Rocca, amongst many  others, will be showing her highly imaginative paintings including "Angels" illustrated here. This year's exhibition has a particularly seasonal appeal, with pictures and cards making ideal Christmas gifts. More >>


NEW: The Cheeky Pea
You can find The Cheeky Pea in Eden walk Shopping center KT1 1BJ, It's a new Hummus bar focussing on fresh home made Mediterranean food like : Falafel, Halloumi cheese, Sabich (Aubergine slices with free range egg , salad + Tahini ) and many more . Our speciality is making fresh Hummus everyday, with a choice of delicious toppings scooped onto your own individual bowl . Option to have your meal in a warm pitta bread or wrap , all comes with a wide variety of fresh salads that you can mix and match. Vegetarian, Vegan and Gluten free friendly.
Meet VSO – Kingston
Tuesday, November 12th, 2013 - 19:00 to 20:30, Kingston, South West London
Join us to find out about volunteering as a skilled professional with VSO. Voluntary Service Overseas, 100 London Road, Kingston-upon-Thames, Surrey KT2 6QJ
The event is free but booking is essential. Book your place at:
www.vso.org.uk/meetvso
Tuesday, December 10, 2013 - 19:00 to 20:30 100 London Road, Kingsto The event is free but booking is essential. Book your place at: www.vso.org.uk/meetvson upon Thames, Surrey KT2 6QJ

Other dates for the diary
November
Christmas Lights Switch On – Town Centre
14 November 2013
Kingston Town Centre provides free family entertainment with choirs, Christmas street entertainers and Father Christmas switching on Kingston Town Centre's Christmas Lights. www.kingstonfirst.co.uk

KCafe Kingston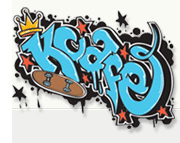 Kcafe is an innovative new project that provides services for young people, as well opening to the wider public as a community cafe. It's a great facility for young people where they can meet other young people in a safe environment, access advice and information from youth workers, and get involved in activities and projects.
They run youth club sessions, trips, workshops, youth events, skate and BMX competitions, and more! See the website for details >>


Visit the Kingston Student Blogspot
To get the latest on student discounts at Pizza Hut, Tony Roma's and GBK visit the Kingston Student Blogspot kingston-students.blogspot.com Also on Facebook
Live stand-up comedy in Kingston
Crack Comedy Club - Kingston
The Grey Horse, KT2. 8.30pm (doors 8.00pm):  £8 Door, £7 advance, £4 students/concessions. Late Bar. Bookings:
www.crackcomedy.com
 Enquiries: 020 8549 9790. 
The Comedy Store at The Rose Theatre
"The Best in Stand Up" from around the globe, showcasing the brightest names in comedy talent. Show starts 7.30pm at Rose Theatre Kingston, 24-26 High Street, Kingston upon Thames, KT1 1HL
www.rosetheatrekingston.org/whats-on/comedy-store
Running events in and around Kingston
Parkrun: Park run organise weekly 5k running events at Bushy Park, Richmond Park and Wimbledon. These are well attended and very well organised events. Anyone can join in but you ned to register in advance.
www.parkrun.com
The Stragglers: This is an experiences and friendly running club which welcomes complete beginners and experienced runners. Visit the website for details of up and coming running events and weekly meetings.
www.stragglers.org

26.2 Road Runners Club: A friendly Club based in Surbiton which welcome new members of ALL standards. They meet twice a week (Mondays & Wednesdays at 7pm) from HQ at Surbiton Racket & Fitness Club in Berrylands.
www.26point2.co.uk