Kingston upon Thames business and leisure listings and links

Kingston Chamber Orchestra Showcasing rising young stars Saturday June 22nd 2013
18 year old Daniel Shao (pictured right) will perform Ibert's flute concerto & the orchestra will give the first performance of the orchestral version of 'Gyre' by 16 year old composer Freddie Meyers. Daniel Shao currently studies at the Purcell School of Music and the Royal College Junior Department.
Freddie Meyers – son of KCO conductor Andy Meyers was the winner in the 12 - 16 age group of the BBC Inspire Young Composers Competition 2012. Concert details
Kingston Connections – Our Story Begins 24 to 30 June, Rose Theatre & other venues
A celebration of storytelling in its broadest sense. From 24 to 30 June a varied programme of author talks, poetry events, music, dance and theatre performances as well as other community events will take place in an exploration of narrative and the stories that connect us across cultures and continents.
With events for all ages, Kingston Connections will take audiences on a creative journey through many different art forms. To view brochure online. wwwissuu.comwww.kingstonconnections.co.uk
Tickets: www.rosetheatrekingston.org

An exhibition entitled Iris Murdoch and Philippa Foot: an Arc of Friendship

Run by the Centre for Iris Murdoch Studies at Kingston University, will take place in the Kingston Museum Gallery from 3 to 25 May. It will centre on letters from Iris Murdoch (1919-1999) to Philippa Foot (1920-2010), acquired by Kingston University with the support of the National Lottery through the Heritage Lottery Fund. Events are running during the exhibition For details visit visit Kingston Museum's Facebook page.

The Kingston University bi-annual events
Kingston University invites your family and friends to upcoming events supported and organised by Kingston University.
We have a wide range of events to take your fancy, so take a look at the highlights we have in the upcoming months on our
events website
. Or
download the PDF of the Spring/Summer 2013 edition of the Public Events Calendar
for full details of events.
OPEN DAY: Raising Money for Cancer Research BoCoYoga & Pilates in Surbiton: Sat 1 June, 9am – 5pm
For Astro Brain Tumour Fund & Oracle Cancer Trust. Be Empowered to Meet the Challenges in Life
Be Fit: 09.00 – 10.00:Pilates Class - open to all levels. Focus on developing core strength whatever your fitness level.
10.15 – 11.30: Yoga Class - open to all levels. Balance strength and suppleness & learn to use yoga techniques to tap into the body's innate ability to manage stress.
Be Inspired: 13.00 – 13.20: Talk by Keith Hern: Turning Adversity into Opportunity: Diagnosed with throat cancer in 2007, Keith has an inspiring story to tell about his journey through cancer.
Be Nourished: 14.00 – 17.00: 10 minute Therapy Tasters:
Aromatherapy Massage with Ines Willis MIFPA
Natural Face Lift Massage with Vicki Kaufman MIFPA
Reflexology with Rudi Fekaiki AoR
)r just come and chat to our team of therapists to help a good cause.
Hampton Pool Picnic Concerts
Buy your tickets for the Summer Picnic Concerts for
The Carpenters Story Friday 12 July
Show of Hands 13 July
The Zombies 19 July
ABC 20 July
Midge Ure 26 July  
Nearly Dan and The Illegal Eagles 27 July

See Hampton Pool website for details and bookings
Other dates for the diary
June Kingston Connections – A Story Begins – Rose Theatre
24 - 30 June 2013
Through the spoken and written word, music and performance, Kingston Connections will take visitors on a journey that draws upon the creative relationships that connect our cultures, countries and continents. This fascinating programme of talks, projects and performances, featuring established and emerging writers and performers will end on a high note on the 30 June with the massed choirs of Kingston finding their voice in the Big Sing. http://kingstonconnections.co.uk

July International Youth Arts Festival – Various venues – New for 2013
6 – 28 July 2013
The International Youth Arts Festival (IYAF) showcases some of the best work from young artists – through dance, theatre and other art forms. www.iyafestival.org.uk

Hampton Court Flower Show – Hampton Court Palace 9 -14 July 2013
The world's largest annual flower show in the prestigious Hampton Court Palace. The new zones at 2013's show are: Grow, Escape and Inspire. www.rhs.org.uk/Shows-Events

Hampton Court to Kingston Swim – From Hampton Court Bridge to Kingston Bridge 21 July 2013
This Open Water Swim Series offers 2.25 miles of fantastic river swimming. Open water swimming in the Thames is an amazing challenge and taking on the two and a bit miles from Hampton Court Bridge downstream to Kingston Bridge is a must for any open water enthusiast. http://humanrace.co.uk/events/open-water-swimming

Dragon Boat Challenge – Canbury Gardens, near Kingston Bridge 21 July 2013
Each July, Kingston hosts its own Dragon Boat Challenge. The event, which is organised by Kingston Rotary Club, features teams from across the country competing in this unique event, with drums, shouting and colourful boats. www.kingstonrotaryclub.org.uk/dragon-boat-challenge

Kingston Regatta & Riverside Festival – Various venues 13 & 14 July 2013
Kingston's Regatta has been running for over 150 years and brings together schools and clubs to compete in 275 rowing races. The Kingston River Festival runs alongside the Regatta and highlights Kingston's maritime heritage. www.kingstonregatta.co.uk

July – August Thumbs up it's Thursday – Various venues
Every Thursday from July 25 – August 29 2013
Thumbs up its Thursday offers a summer filled calendar of events for children over the school holidays. Every Thursday afternoon there are children's activities planned throughout the town, including: storytelling, face painting, craft activities and entertainers. www.kingstonfirst.co.uk/visitkingston/whatson/tuit.aspx

August Kingston Food Festival – Various venues 6 - 12 August 2013
Taste buds will be well and truly tickled at Kingston's annual Food Festival, which features market stalls, award winning produce and demonstrations from top chefs. www.kingstonfoodfestival.com

RideLondon Classic – Various viewing points 4 August 2013
Around 150 of the world's top cyclists and their teams descend to compete in the RideLondon Classic offering fans the ideal opportunity to support their cycling heroes with festivities planned throughout the route. www.prudentialridelondon.co.uk

September Minima Regatta - Various viewing points
31 August and 1 September 2013
Visitors will enjoy watching the Minima Yacht Club sailors and visiting clubs compete in this annual regatta, which sails between Kingston Bridge and Raven's Ait. There are plenty of races to take in and the chance to visit Minima YC with its brilliant river views. www.minimayc.co.uk

Kingston Carnival – Town Centre
1 September 2013
Kingston Carnival is an annual event with dancing, live music, stalls and delicious food. There are two main stages and a procession parade featuring the cream of London's Mas bands, fresh from their performance at the previous weekend's Notting Hill Carnival. www.kingstonrec.org

Heritage Open Weekend – Various open houses
12 – 15 September 2013
Over thirty buildings of historical significance in Kingston will be opened up to the public, free of charge, for one weekend in September as part of the Heritage Open Days Weekend. www.kingston.gov.uk/information/news

Surbiton Festival – Various venues
27 September 2013
The Surbiton Festival is a fun-packed week of events and activities that will inspire all the family. The annual festival is a wonderful community event with a RNLI Regatta, Grand Parade and Street Market. www.surbitonfestival.co.uk

October
Kingston Run Challenge – Various view points and routes
13 October 2013
This festival of running offers something for absolutely everyone, from children and beginners through to experienced runners and marathon veterans. Central to the day are three running events following a flat, scenic route that takes in the banks of the river Thames, Hampton Court Palace, the centre of Kingston itself and some of the most famous sights in the Royal Borough. humanrace.co.uk

November
Christmas Lights Switch On – Town Centre
14 November 2013
Kingston Town Centre provides free family entertainment with choirs, Christmas street entertainers and Father Christmas switching on Kingston Town Centre's Christmas Lights. www.kingstonfirst.co.uk

KCafe Kingston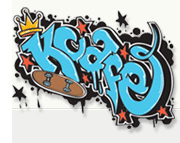 Kcafe is an innovative new project that provides services for young people, as well opening to the wider public as a community cafe. It's a great facility for young people where they can meet other young people in a safe environment, access advice and information from youth workers, and get involved in activities and projects.
They run youth club sessions, trips, workshops, youth events, skate and BMX competitions, and more! See the website for details >>


Visit the Kingston Student Blogspot
To get the latest on student discounts at Pizza Hut, Tony Roma's and GBK visit the Kingston Student Blogspot kingston-students.blogspot.com Also on Facebook
Live stand-up comedy in Kingston
Crack Comedy Club - Kingston
The Grey Horse, KT2. 8.30pm (doors 8.00pm):  £8 Door, £7 advance, £4 students/concessions. Late Bar. Bookings:
www.crackcomedy.com
 Enquiries: 020 8549 9790. 
The Comedy Store at The Rose Theatre
"The Best in Stand Up" from around the globe, showcasing the brightest names in comedy talent. Show starts 7.30pm at Rose Theatre Kingston, 24-26 High Street, Kingston upon Thames, KT1 1HL
www.rosetheatrekingston.org/whats-on/comedy-store
Running events in and around Kingston
Parkrun: Park run organise weekly 5k running events at Bushy Park, Richmond Park and Wimbledon. These are well attended and very well organised events. Anyone can join in but you ned to register in advance.
www.parkrun.com
The Stragglers: This is an experiences and friendly running club which welcomes complete beginners and experienced runners. Visit the website for details of up and coming running events and weekly meetings.
www.stragglers.org

26.2 Road Runners Club: A friendly Club based in Surbiton which welcome new members of ALL standards. They meet twice a week (Mondays & Wednesdays at 7pm) from HQ at Surbiton Racket & Fitness Club in Berrylands.
www.26point2.co.uk